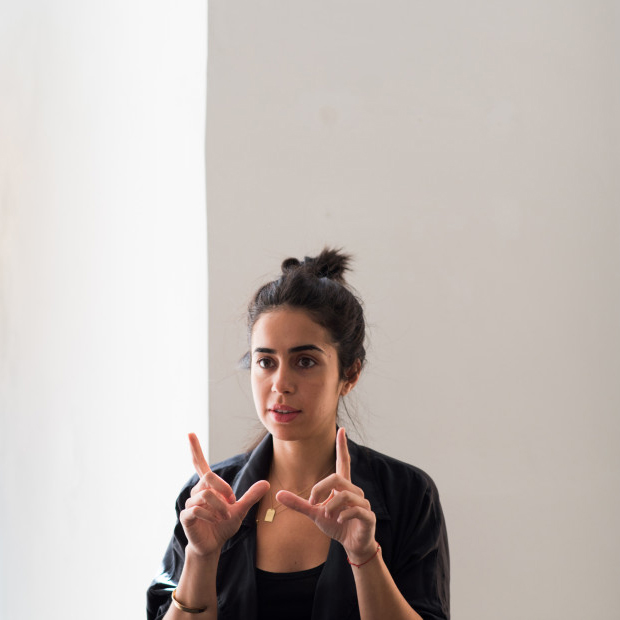 Myriam Ben Salah (b.1985, Algiers, Algeria) is a curator and writer based in Paris, where she has been coordinating special projects and public programs at Palais de Tokyo since 2009, focusing especially on performance art, video and publishing initiatives. She is the Editor in Chief of KALEIDOSCOPE magazine's International Edition. She co-edits F.A.Q., a periodical image-only magazine with artist Maurizio Cattelan, and her writings have appeared in numerous international art publications. Her latest curatorial projects include Cool Memories (Occidental Temporary, Paris, 2016), Like the Desert Miss the Real (Galerie Steinek as part of « Curated-by », Vienna, 2015), Dirty Linen (DESTE Foundation at the Benaki Museum, Athens, 2015), Shit and Die (Palazzo Cavour as part of Artissima collateral program, Turin, 2014).

During her residency at Kandovan, Ben Salah will present Palais De Tokyo in Paris at Café Musée Project and together with Martha Kirszenbaum curate a screening event at Kandovan.

The visit of Myriam Ben Salah to Tehran is made possible through the generous support of French Embassy in Tehran.