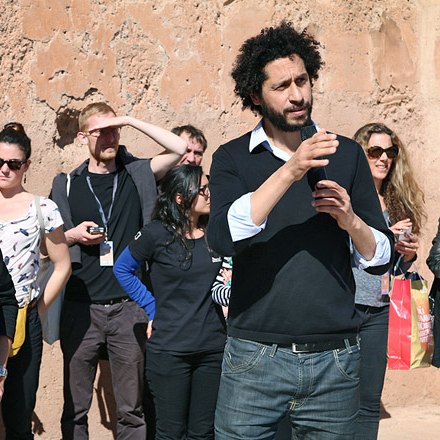 Hicham Khalidi is currently an associate curator for Lafayette Anticipations, Fondation d'entreprise Galeries Lafayette in Paris where he is involved in commissioning works in art, design and fashion. Next to this he is an interlocutor curator of ACT II for the Sharjah Biennale 13 in Beirut and working on other exhibitions for a.o. the province of Flemish-Brabant. Khalidi was also one of the attachees of the 20th Sydney Biennale and curator of the 5th Marrakech Biennale. From 2013 - 2015 he was the head of exhibitions at STUK Art Centre in Leuven, Belgium. Hicham Khalidi is a member of the board of q-02, Overtoon and SPIN, centres and collectives for contemporary music, performance and theatre based in Brussels. Khalidi lives in Brussels, and splits his time working in Paris and Rabat.

During his residency at Kandovan, Khalidi will present Lafayette Foundation and its future building and program at Café Musée Project.

The visit of Hicham Khalidi to Tehran is made possible through the generous support of French Embassy in Tehran.